CURRENT TITLE 4 BOOK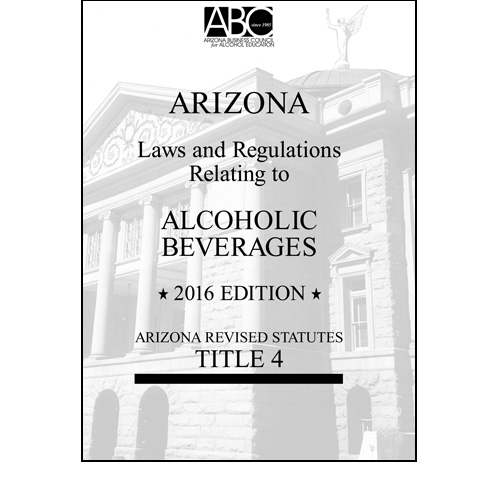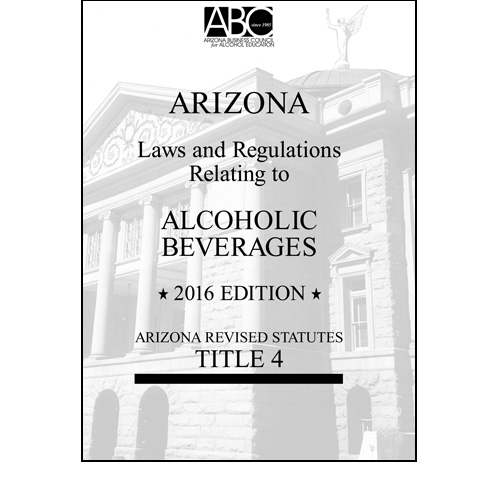 CURRENT TITLE 4 BOOK
Arizona Revised Statues, Title 4, Administrative Rules and other related statutes.
All of the rules and regulations put forth by the Department of Liquor Licenses and Control.
The information contained in this booklet was furnished to the ABC for reprint.
The ABC makes no representation or warranty as to the accuracy of this information.